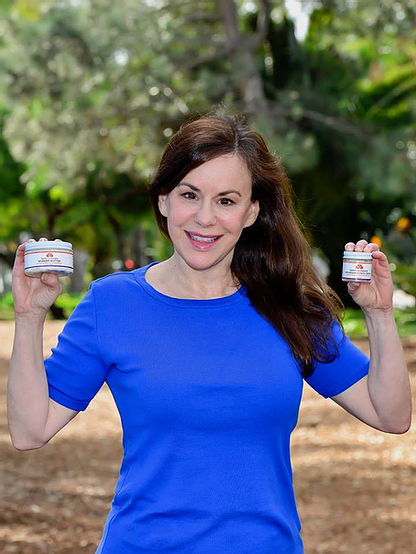 "Loving my Sam's Soulutions Wonder Butter and Face Cream! They are both super rich and concentrated so a little goes a long way. I have dry, sensitive, allergy prone skin and occasional break-outs, so I have to be careful when choosing products. I'm very sensitive to fragrance. I'm so happy I can use both of these and the chocolately Wonder Butter scent is divine!"
- Marcia Bender
Redondo Beach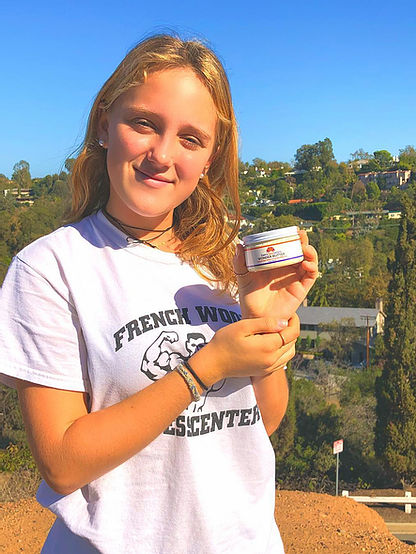 "I love the Wonder Butter! My skin feels super soft and is glowing since switching to it!"
- Tess (16)
Santa Monica
Hello ! I just want to thank Sam & Mitch for the samples that they sent. I've been using them on my hands/fingers and arms where the eczema is more complex and painful. I'm posting the before and after ! This is an amazing change within 2 days of using all the creams ( yeap I've been using all of them ). Look at the redness on the first picture and how my fingers on the second picture are healing. The eczema flare ups I get are painful, my skin breaks to the point of bleeding. Thank you
- Ellie (34)
San Jose
"I've been using the product for two weeks. Totally balanced my dry chapping hands and everybody in my family loves the aroma! It smells like a freshly baked chocolate cake! First time I've ever written a review for a product that I bought on the Internet but I felt like when you find something really awesome you should share with other people!"
- Jamil
North Carolina
"I never thought I'd find a product that could help keep my breakouts under control while healing old blemishes. I'm excited to see how my skin will look after another few weeks of using the Nourishing Face Cream. I also use it in place of beard oil and it makes my beard super soft!"
- Nathan (30)
New Mexico
"Love love love this! Goes on like silk and sinks in right away. Leaves a nice dewy glow and can be used under makeup as well as on its own. The more I use this the less makeup I'm even needing! It's calmed my skin down and my skin just looks healthier and less congested. A game changer for me.
- Natazha (28)
Florida
"Sam's regime has completely changed and transformed the condition and texture of my skin. After a month of use, my pimples have stopped and the scars and blemishes are healing. I can't believe the number of different products I was using before, none of which worked! Trying Sam's natural and organic option was the best thing I've done for my skin so far and I can't wait to see more results in another month!"
- Sian (19)
London
"I can't get enough of the Nourishing Face Cream! I love applying it and the aroma makes me feel so calm and content. My skin has improved tenfold since switching from my old cream and it leaves my skin with an amazing dewy glow. I'll definitely be sticking to this and can't wait to try the other products."
- Mekela (30)
Texas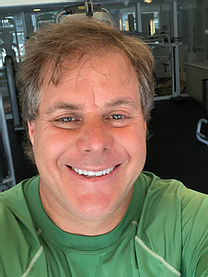 "Sam's Revitalizing Facial Spritz leaves my skin looking and feeling healthy, toned and radiant. While most spray toners on the market smell awful, this one smells like a combination of citrus and Lily of the Valley...a subtle, sweet aroma which makes me want to use it 10 times/day! If facial toners can be groundbreaking, this one is! In addition to feeling nice on the skin, it feels as if it's working hard to hydrate and nourish my skin throughout the day. It cools my skin on contact, and feels like it is repairing the collagen and elastin--making my skin appear younger. If there was only one skincare product that I could purchase, it would be this one, which makes my skin feel nourished and beautiful."
- Mitch (50)
Florida
"Sam's Deeply Nourishing Face Cream is a rich and luxurious alternative to the majority of other organic face creams on the market. You may know that many of these are full of harsh chemicals...not this one. This is my pick for the best natural face moisturizer available! It seems to be a nice blend for all skin tones and textures as this moisturizer is easily absorbed by the skin. It lasted a long time, yet wasn't as greasy as others on the market. I found a noticeable improvement in the appearance of my skin within one week."
- Vicki (55)
Wisconsin
"I've always been a bit wary of natural skincare! It sounds funny I know but I always just thought it would break me out or wouldn't really do the trick. Oh was I wrong! After trying Sam's Nourishing Face Cream I've been totally converted. I love the feel of it on my skin. I use a smaller amount in the morning under my makeup (it's an excellent primer!) and a larger amount in the evening as my night cream."
- Niamh (24)
UK
Sam's Reviving Lip Balm arouses the sensation of sun-warmed lips washed by the sea and polished by the waves! It's a perfect combination of oils, it's super-sheer and it gives my thin lips a boost upon application. It instantly softens and hydrates lips with its emollients."
- Brianna (20)
California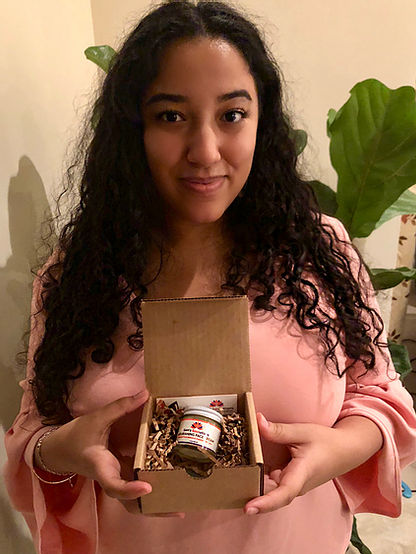 Finally a product that can handle my combination skin. My skin has never felt so hydrated! I just ordered the Face Spritz and can't wait to try that with the cream."
- Isabella (28)
Florida